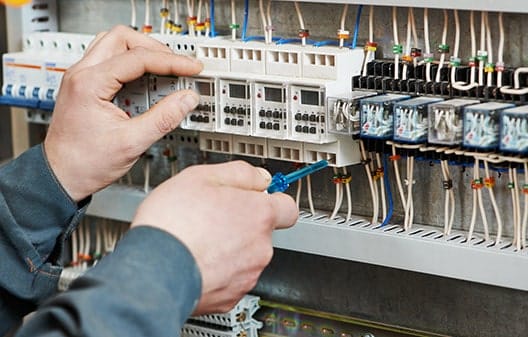 Industrial Electrician Contractor
R & R and Sons Electrical is a leading provider of great services for the industrial electrical sector throughout the Tri -Cities and northern Illinois. Our experienced team of trained electricians is committed to delivering timely maintenance, repairs and other solutions for all of your industrial electrical needs. Whether you're relocating an entire factory, building a new plant or simply looking for standard rewiring or electrical panel services, our family-owned and operated business is ready with the right solutions at competitive rates. R & R and Sons understands modern industrial facilities have far more rigorous electrical requirements involved than at any other time in the manufacturing and construction industries. Some facilities involve electrical services that exceed those typically needed for more conventional buildings – such as dedicated power systems that operate large industrial machines and involve customized lighting requirements with unique needs, R & R and Sons makes every effort to meet the needs of our industrial clients.
Our industrial electrical services include:
Access Control Systems
Apartment buildings, office suites, warehouses, plants and other facilities often utilize access control systems for quick and convenient entry. R & R and Sons can design, wire and install a system for your Illinois business that's well maintained and efficient. Expert installation of access control systems by R & R and Sons gives tenants, owners and facility managers confidence in the electrical efficiency and reliability of your building or plant.
Emergency Electrical Repairs
Industrial property managers understand the value in our reliable services available 24/7 if an electrical system malfunctions or fails. Our expert inspections and maintenance programs effectively reduces the risk of emergencies at your facility.
Security Lighting
An R & R and Sons Electrical offer a wide selection of security lighting services and designs that not only provide light for enhanced safety, but utilize innovative fixtures and bulbs that conserve on energy.
R & R and Sons also provides appliance installation, emergency panel scans and maintenance, circuit additions and many other helpful services for your industrial property – call us today at 630-406-1527!

Fully Insured
R & R and Sons Electrical offers service with ease
No Need To Worry
We are fully insured in case of an emergency.

Satisfaction Guaranteed
We strive for you to be satisfied with our work
We Make Sure You Smile
We will make sure we work with you from start to finish to your liking

Fully Licensed
We are 100% licensed and have the knowledge
We Have The Knowledge
Don't deal with a company that is not licensed. We are fully licensed and have the knowledge behind it.

Professional
All of our work is completed by electrical professionals
Service With A Smile
Our technicians are some of the best electrical professionals in the business.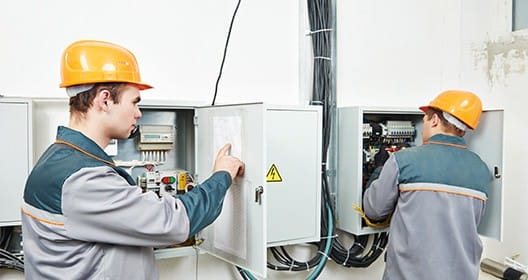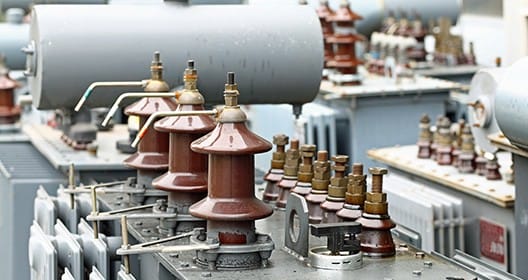 Family Owned Electrical Company

Fully Licensed & Insured

Over 20 years in Business

Residential – Commercial – industrial
We couldn't have asked for anything better than the service we received. From the initial contact, to the follow-up phone call, to the services rendered this was a fantastic example of how to get things done.
R & R serviced my apartment on Friday. He was on time, explained everything (and showed me) and fixed it all. He was a nice guy! Also gave me many recommends.
I agree completely with the last two reviews. I have nothing but good things to say about R & R Electricians and specifically about Ron. He was friendly, efficient, and professional. I have used them three times in two months and will continue to do so from here on.