Lighting Design
Our experienced team of electricians has developed and installed lighting projects for many of our clients in Batavia and throughout the Tri-Cities over the years. We can create the ideal solution for any office, commercial or distribution facility. After an overview and assessment of your lighting needs our team will deliver solutions that fit your budget and improve the appearance of your facility.
Our complete list of lighting design and services includes:
Lighting for computer rooms and office environments

Commercial, Industrial and Residential Projects

Retail Lighting Systems

Accent & Track Lighting

Energy Saving Fluorescent Lighting

Site and Parking Lot Lighting

Fully Insured
R & R and Sons Electrical offers service with ease
No Need To Worry
We are fully insured in case of an emergency.

Satisfaction Guaranteed
We strive for you to be satisfied with our work
We Make Sure You Smile
We will make sure we work with you from start to finish to your liking

Fully Licensed
We are 100% licensed and have the knowledge
We Have The Knowledge
Don't deal with a company that is not licensed. We are fully licensed and have the knowledge behind it.

Professional
All of our work is completed by electrical professionals
Service With A Smile
Our technicians are some of the best electrical professionals in the business.
Design, Installation and Maintenance
Whether or not you select a general contractor for your project, it's always a smart idea to consult with a qualified services provider on your electrical requirements before you start the design and installation phase. By knowing your design needs ahead of time, you minimize the risk of errors that could slow you down and cost money. Consult with R & R AND SONS for an efficient design plan today!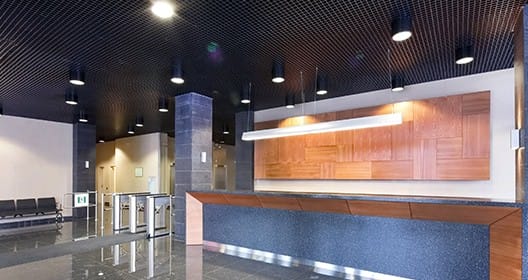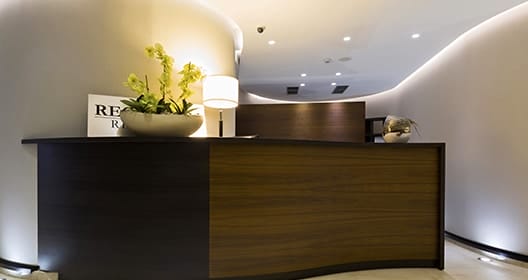 Emergency Lighting and Exit Signs
R & R AND SONS can assess your emergency and exit lighting and provide you with the best options for improvement.
Service With A Smile
100%
Controls and Sensors
An alternative to manual controls, automated sensors are a smart and efficient way to control both the interior and exterior lighting of your business. R & R AND SONS can design and install automated lighting in offices, showrooms, retail space, restrooms, commercial warehouses, offices for security purposes complete with motion detecting, infrared and lighting levels. Timers can also be linked through your facility's energy control systems if available. Let R & R AND SONS automate your lighting controls and streamline your business!
Family Owned Electrical Company

Fully Licensed & Insured

Over 20 years in Business

Residential – Commercial – industrial
We couldn't have asked for anything better than the service we received. From the initial contact, to the follow-up phone call, to the services rendered this was a fantastic example of how to get things done.
R & R serviced my apartment on Friday. He was on time, explained everything (and showed me) and fixed it all. He was a nice guy! Also gave me many recommends.
I agree completely with the last two reviews. I have nothing but good things to say about R & R Electricians and specifically about Ron. He was friendly, efficient, and professional. I have used them three times in two months and will continue to do so from here on.